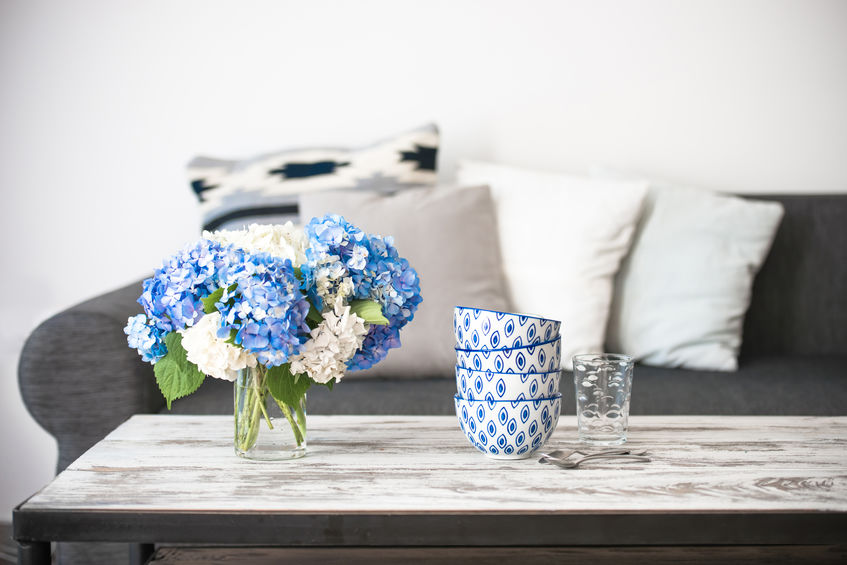 Every room has a staple furniture piece that defines the space. This piece is usually instantly recognizable and obviously points to the function of the room—the bed in a bedroom, couch in a living room, dining table in the dining room, etc. But the key to truly bringing a space together and making it feel whole is not just this one piece of furniture, but also the (often overlooked) supporting pieces that anchor it.
In the living room, which is likely your most-used space, one of the most important supporting furnishings is the coffee table. So, how can you make sure you choose the right one to achieve the look you have in mind? Just keep these four things below in mind as you're browsing your options and you'll be good to go!
1) Size
The first thing you need to take into consideration when choosing a coffee table is size. The dimensions of your table must complement your living room space, as well as the other furniture in it. A giant coffee table in a tiny living room, for example, doesn't make any sense. The measurements should mostly be based on your living room staple piece—the couch. These are the three rules experts recommend you keep in mind for coffee table sizing:
The table length should be no longer than 2/3 of the total length of your couch.
Leave a 2-foot clearance between each side of the table and surrounding furniture.
Table height should be the same as or 1-2 inches shorter than your couch cushions.
These are, of course, just general guidelines. If necessary, you should adjust your coffee table size to your own needs and style. If you're taller, for example, get a table a few inches taller. Or, if you're going for a more streamlined living room aesthetic, choose a table that's a little shorter.
2) Shape
Just like the size, the shape of your coffee table must work aesthetically and functionally with the rest of your living room. Coffee table shape should depend mostly on your seating setup, as well as how you plan on using your space.
In smaller rooms, for example, a rectangular or oval table will strike the right balance, while a square table will just make it look smaller. Square coffee tables are, however, a good fit for larger seating areas such as a sectional or horizontal couch with a love seat (circular tables work well here too). If you are a frequent entertainer of guests, a table with a round shape will promote and facilitate easy gathering for groups. When you have kids, avoid shapes with sharp edges for safety reasons.
3) Function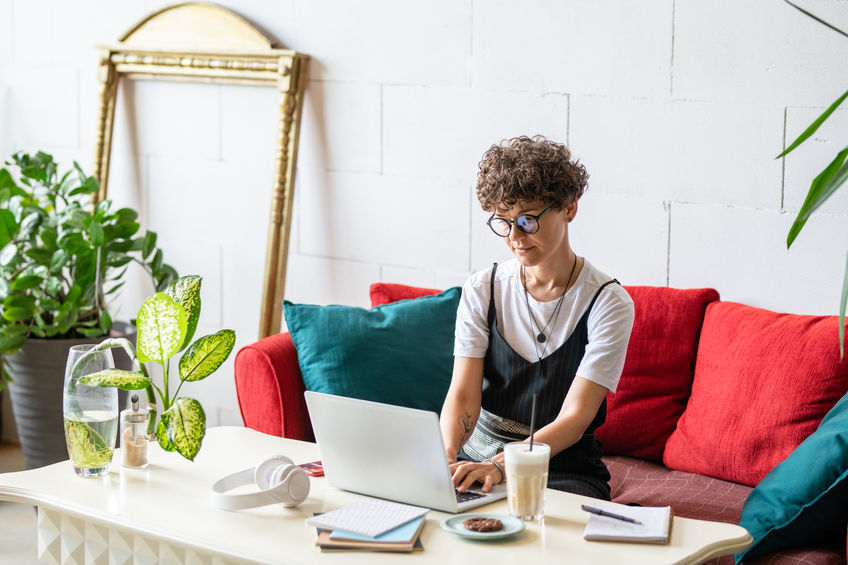 Along with looking good in your living room, a coffee table also needs to be conducive to the ways in which you intend to use it. Think about how often you use your living room and what you typically do while you're in there. Does it double as your home office? Then a spacious coffee table or one that can be raised might be useful. Or, if you tend to accumulate a lot of living room clutter, you might prioritize finding a table with extra storage like a cabinet, space for baskets, or drawers.
A big factor in the functionality of your coffee table is going to be the material that it's made of. If you have kids who like to rough-house, avoid breakable materials like glass in favor of something sturdier, like hardwood. If you know you'll be doing a lot of eating and drinking in your living room, opt for a table with a moisture and stain-resistant finish. Choosing the right material will be key to making your coffee table last as long as possible in good condition.
4) Style
Lastly, your coffee table should, of course, fit with the style of everything else in your living room. You can choose to have your table blend in with your interior design. Or, you can decide to make it a centerpiece and get something that stands out but contrasts nicely. Just be sure it doesn't clash with the other furniture and design elements you already have in place.
If you want your coffee table to be harmonious with the rest of the room, try getting one that matches your end tables, falls within the same color palette, and/or has a shape and texture that's similar to your other furniture. For a table serving as a centerpiece, go with something with a color or material that pops (such as metal or stone). You can also choose a non-traditional piece for your coffee table, such as a storage ottoman or storage trunk. Don't be afraid to think a little outside of the box!
Do you really want to nail your coffee table choice to top off the living room of your dreams? Sherwood Studios has you covered! In addition to a wide selection of coffee tables of every style, we have expert interior designers on hand in our store to help you make the right decision for your space. We can guarantee that you'll walk out of our showroom with a table you're going to love.
For more information about our furniture collections or interior design services, contact a team member today!