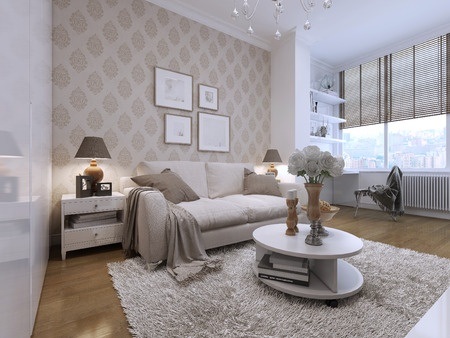 With each passing year, home décor trends come and go. With 2017 less than a month away, potential home décor trends are starting to surface and we have highlighted a few below.
Mixed Metals
From jewelry to home décor, it used to be "taboo" to mix your metals. Most homeowners usually own all silver finished décor or all brass finished décor. However, 2017's arrival is encouraging mixed metals in home décor. Many people are now decorating with an assortment of metals from gold to polished nickel. Your light fixtures and curtain rods no longer need to be the same metal.
Livable Fabrics
Previously, many people that decorated their homes frequently searched for formal furniture regardless of how little a purpose it might serve. Many families are now seeking furniture in fabrics that will stand-up to the wear and tear of children and pets. People want functional furniture that looks good but will last long.
Gemstone Tones
Color trends are constantly changing each year and many people update their homes to reflect this trend because it can easily be done. In 2016, the color gray took over bedrooms, couches, coffee tables, and countertops. In 2017, gemstone tones are expected to surface. Gemstone tones are a richer and bolder version of standard colors. For instance, a gemstone blue would be deep, dark, and rich. These tones are on the softer side but are incredibly bold.
DIY Prevails
DIY, or do it yourself, has been trending for several years and it is still going strong into 2017. People genuinely enjoy creating their own home décor pieces and refurbishing older ones. People use to donate items that no longer satisfied their taste but now, they recreate them to meet their preferences. From painting over a coffee table to covering an old ottoman in fresh fabric, people are still on a DIY kick that doesn't seem to be fading out.
If you are looking to redecorate your home for the new year, contact Sherwood Studios to help you keep up with these upcoming trends and many more.