Entering a new decade is the perfect time to update your home. Whether you need a change or you're settling into a new home, there is plenty of inspiration you can follow to stay up to date on this year's trends. The year 2020 calls for warm neutrals, earthy prints, subtle pops of color, and vintage vibes. These trends are simple enough to incorporate into any room of the house, and they make a serious statement. Minimalization and sustainability are the goals throughout 2020, so try incorporating some of these popular home décor trends in your household.
Neutral Hues
Neutral colors are making a presence in 2020. Some of the popular neutral colors include off-white, tinted greys, earthy greens, and shades of beige. These colors will be commonly found in bedrooms and uniquely distributed throughout the kitchen and the home. Neutral hues are found in natural wood shelving, which continues to be a trend in 2020. These neutral colors will make your home your sanctuary. Providing a calming presence to any room.
Cozy Fabrics
It's time to get cozy in 2020. Soft fabrics and undyed yarns will be another popular trend this year. Off-white printed throws and oversized chunky knit blankets will make you feel easeful. You'll also find some vintage pieces throughout households, so don't be surprised to see distressed furniture pieces such as an imperfect leather sofa used as a statement piece in these rooms.
Pops of Color
Although neutral hues are all the rage this year, there are complementary colors that are perfect for accenting any room for a more modern and traditional look. One way to incorporate these into the home is by using accent furniture pieces dispersed throughout the house. Another creative twist may be to add a pop of one of these colors to your kitchen cabinets.
Pantone recently announced the color of the year as Classic Blue. This hue is described as the color of the sky at dusk. There are many ways to incorporate this color into your home along with other neutral tones.
Botanical Prints
Floral prints are the perfect way to spice up your foyer, bathroom, or bedroom. The subtle, but bright, tropical colors pair flawlessly with any natural wood or naturally lit room. Greenery adds a sense of liveliness to any room. Not to mention, it also pairs well with a neutral color scheme.
Kitchen Art
The kitchen is transforming into a room not just to cook in, but a place that you want to spend extra time to relax in. Kitchen shelves are going to be on your must-have list in 2020. Shelving allows you to openly display elegant dishware, knick-knacks, art pieces, or patina accents. Decorating your shelves is a creative way to express yourself, and you can add pops of color throughout the shelves to tie in accent colors.
Strong Geometric Forms
If you're looking to add some artwork to your room, try gravitating towards geometric forms in your place for a bold touch. Adding artwork is a great way to incorporate some color into a room and catch the eyes of those who enter. Many artists will combine contrast coloring to make a bold statement.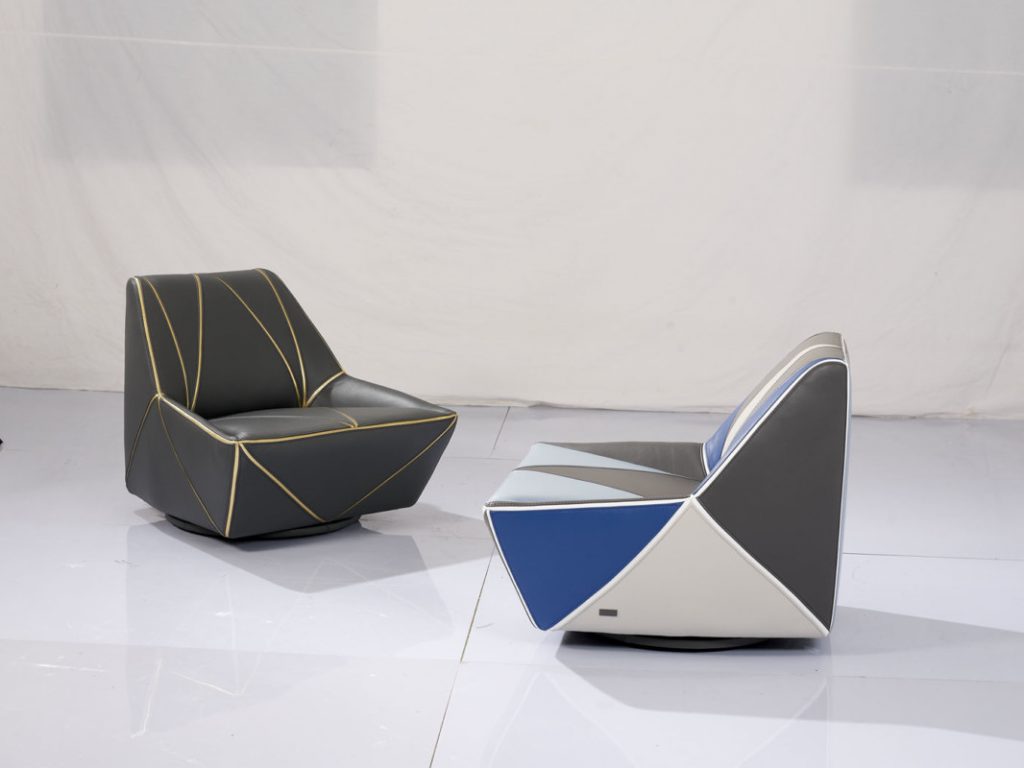 In 2020, you'll also notice geometric furniture pieces becoming popular such as funky coffee tables or decorative chairs. High contrast will be commonly found in these pieces as well. These furniture pieces resemble artwork and can add character to any room.
There is no better time to redecorate your home than the start of a new decade. If you're feeling inspired, contact Sherwood Studios, and we can help you stay up to date on all the 2020 décor trends. Visit our Pinterest to get inspiration and give us a call when you're ready to get started. Let Sherwood Studios help you design the home of your dreams.