Spring is just around the corner, which means now is a great time to start preparing your home for the new season by cleaning it up.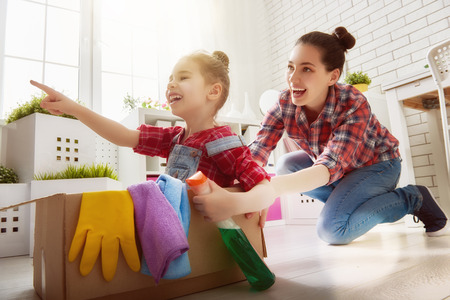 Here are a few tips to get started on your spring-cleaning checklist:
Create a list
Taking a look around your home, you may get overwhelmed with all the different rooms and tasks you have to complete. Before you begin it is best to make a clear list of every task you want to complete.
Here is a short list you can use:
Kitchen
Living Room
Bedrooms
Floors
Carpets
Garage
Once You have made a list, start by tackling one room at a time.
Here are a few tips:
Kitchen
The kitchen is probably one of the hardest rooms to clean because it has the most foot traffic out of all other rooms.
Start by cleaning the cabinets, throw away any expired foods and chipped dishes.
Wipe down all appliances and countertops. Old appliances can be donated or sold to a local second-hand shop.
Bedrooms
Change all bed linen, sweep the floors, vacuum any carpets and wipe down the ceiling fans.
Garage
The garage is often used as a place to house junk and other items that you could probably do without. Instead of keeping these items another spring, consider hosting a yard sale. This way you can unburden yourself of the items cluttering your home while also making some cash.
Living Room
This is another high traffic are that can easily accumulate dirt and clutter. Start by cleaning off the mantle, fireplace, and any shelving. Dust and vacuum away any cobwebs. After cleaning the room, you can begin cleaning your furniture.
Furniture
You should clean your furniture at least every six months. Throughout the year dirt, dead skin cells, and pet dander can accumulate in between the fabric of your furniture.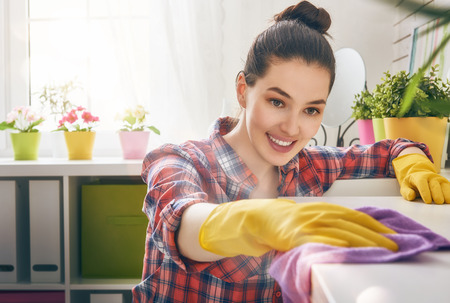 As a full-scale furniture store, Sherwood Studios is experienced with matter pertaining to cleaning fine furniture.
Here are a few tips to help you master cleaning your furniture this spring:
When it comes to wood furniture, it's not so much the type of wood that matters, but, more so, the type of finish on it.
In general, finishes on furniture can be soft, hard or painted. You can polish your furniture 3 to 4 times per year using a store-bought polish appropriate for the type of finish.
Some people choose to use a vacuum with a dusting brush attachment to clean their fine furniture, while others opt for a clean, soft cloth.
If you have furniture with an oil finish, you should not use wax, mineral oil, or furniture polish on it. Instead, you'll want to use boiled linseed oil, Tung oil, and/or distilled white vinegar.
Furniture with a lacquer finish can be cleaned with a solvent-based furniture cleaner. Some people use an oil soap. Liquid wax can be applied to maintain a glossy look. It's always a good idea to test a cleaning product on a small, inconspicuous spot to make sure it works well and doesn't ruin the look of the piece.
European furniture is more likely than US-made furniture to have polyurethane finishes, which can be cleaned using a moist cloth to remove fingerprints and light soil. Mineral spirits can be used to remove dirt build-up. Be sure to wear rubber gloves to protect your hands when working with mineral spirits.
Finally, painted furniture finishes can be cleaned using a mixed solution of mild, non-abrasive detergent and warm water, followed by a rinse with clear water. With painted furniture finishes, you should not use any oil products.
Call Sherwood Studios at 248-855-1600 with any questions you have regarding the cleaning of fine furniture.