With an increase of people working from home, now is a good time to establish a home office. Home offices can help people become more productive and gives you the ease of working in a comfortable environment. Many people think they need a spare room to have a home office but a tidy corner in your living room could be the perfect place to get things done. No need to feel overwhelmed, chances are you already have the perfect spot in your house, all you need to do is spot it and decorate it.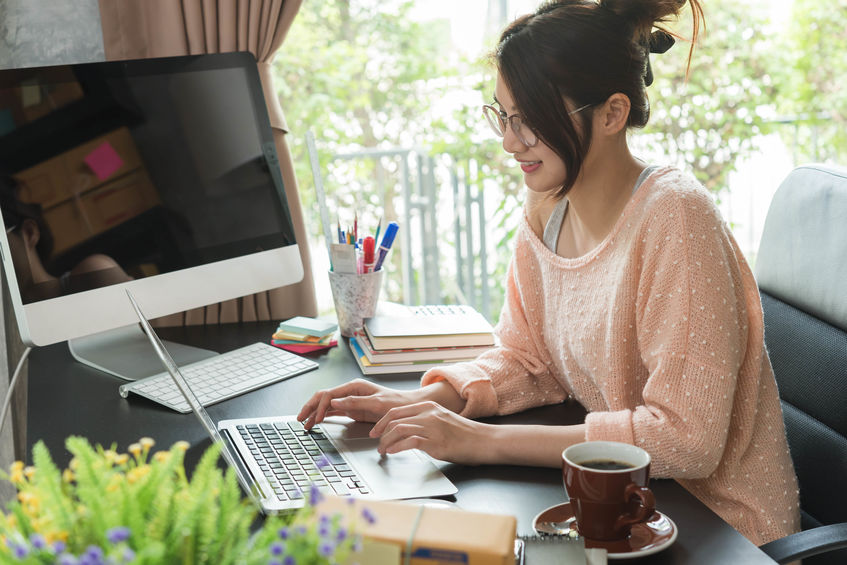 To create a practical working environment, follow these tips.
Spend time thinking about the perfect location
Chances are, you'll be spending a lot of time in your home office so don't just throw a desk in an unused closet and hope for the best. Also, think about traffic flow and how well you can handle distractions. Maybe you do your best work in the middle of the action if not; maybe your office should be tucked away in a quiet space. If clients will be stopping by, a private space with seating is a must. You
Incorporate functional furniture
Your home office furniture should complement other rooms in your house and should also be functional. Furniture can have a major impact when it comes to being productive. Try not to go overboard with furniture, keep it simple so you're less likely to feel distracted or stressed. For beautiful home office furniture, browse our selection at Sherwood Studios.
Work with a view
Try positioning your desk towards a window if you can, so you can stare at something more interesting than a blank wall. A study mentioned in Psychology Today links light exposure in the work environment to improved sleep and vitality. Although a windows natural light is ideal, if you're in a room without a window, hang an intriguing picture above your desk.
Working from home can be challenging, but if you find the right location in your house and decorate it, you'll get your work motor humming rather quickly and you'll be back in business. Need help with your home office design or furniture? Contact Sherwood Studios today, we'll help you create a space you will love to come home to.