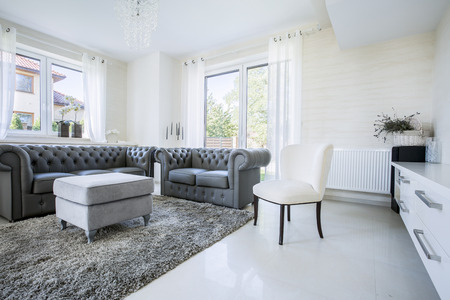 Buying a new home is a big investment—probably one of the biggest ones you'll make in life. Chances are, you've waited for the absolutely perfect listing to come along, crossed your fingers on an offer and celebrated with jubilation when it was accepted. In Southeast Michigan and beyond, homebuyers go through this life-changing process all the time.
Still, once you've celebrated the purchase of a new home, the journey has only just begun. You'll spend so much of your life inside your home, so why would you get careless when it comes time to decide what it will look like inside? Even if you have an understanding of your personal style and what design items you like, it can be difficult to translate your wants into the actual items you want in your home. An interior designer can take your ideas along with their expert knowledge in the field to create the perfect place just for you.
If you are thinking of hiring an interior designer, here are five reasons to trust an experienced professional to make the decisions that could last a lifetime:
A Personal Touch
You can read all the interior design magazines and blogs you want. Without a designer who truly knows you and your family, you're likely to end up with a cookie-cutter home that feels like a model for everyone else. The great thing about a professionally well-designed interior is that it fits perfectly with your unique lifestyle while looking absolutely fabulous at the same time.
Furniture that Fits
Think about the last time you stepped foot in a furniture store. You probably remember seeing way too many couches, shelves, tables and chairs with absolutely no clue where to start. It's one thing to have a nice piece of furniture catch your eye, but it takes another level of expertise to understand how to put it all together. With a great interior designer, you won't feel the need for a furniture store return for a long time.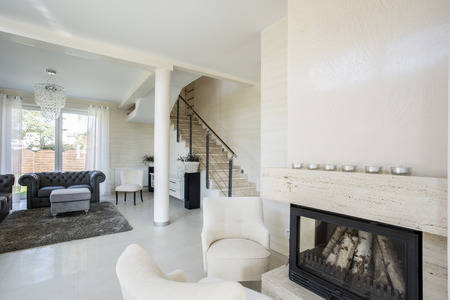 Lighting You Can Feel
We've all heard about how much the lighting in a room can affect the mood of those inside. There's actually a diagnosed mood disorder—winter seasonal affective disorder—that's treated with increased light exposure. Don't worry about which lights to choose from in the never-ending aisle at the hardware store. An experienced interior designer can set the mood exactly the way you want it.
The Perfect Colors
Interior designers fancy color choices as somewhat of a science. The color wheel is our artist's palette—we know which colors work and which ones don't. We've seen plenty of new homebuyer's stumble into absolutely horrendous color combinations that sounded great at the time. Don't let yourself make that mistake.
Coordination is Key
Try designing the entire interior of your home by yourself and you'll end up with a list of contacts longer than the paperwork to buy the home itself. Who has the time to keep track of everyone involved, not to mention making sure they work effectively together. Professional interior designers have years of experience working with all sorts of contractors to make sure things run smoothly from start to finish. They also have connections that the average person would know nothing about, which can help with pricing and getting the job done in a timely manner.
Sherwood Studios offers professional interior design services, that include fabric selections, custom furnishings, artwork accessories, and much more! If you're looking for the best interior design studio in West Bloomfield, servicing clients across Southeast Michigan in areas such as Birmingham, Troy, and more, give Sherwood Studios a call right away! Let us help design the home of your dreams!