Having a space with a layout and interior design that works for you is important when it comes to a home office; and if you work there full-time, it's crucial.
Creating a space that is comfortable, harmonious and bold enough to keep you engaged, yet serene enough that you can accomplish your best work can be a challenge.
That's why the interior design team at Sherwood Furniture of West Bloomfield, Michigan will take time to listen and understand the vision you're trying to create with your home office's interior design and décor, then present you with a range of resources and ideas to help make the vision a reality within your space.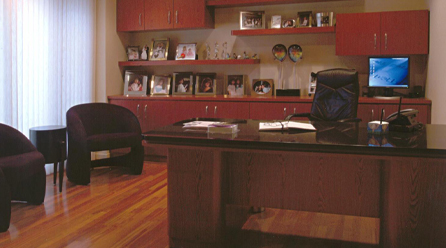 After speaking with you to determine your needs and understanding the way that you best like to work, the kind of environment you're trying to create, and your unique personal style, your personal interior designer will then present a variety of home office interior design and décor ideas that could include:
Floor plans
Wall and window treatments
Color and fabric selections
Furniture and lighting designs
Much more
YOU CHOOSE WHAT YOU LIKE THROUGH WORKING WITH OUR DESIGNER, AND TOGETHER WE'LL CREATE THE HOME OFFICE THAT WILL BRING YOU DELIGHT FOR YEARS TO COME – IT'S THAT SIMPLE!
Don't delay – start making your new office a reality today. Contact Sherwood Furniture online now, call us at 248-855-1600, or stop in and see us at our nearby West Bloomfield, Michigan studio.