Your living room is one of the most important rooms in your house. It's where you spend a majority of your time, where you go when you have friends over, and where you relax with your family all together.
That's why it's worth taking the time to make sure that the design and décor of your living room is one that you love and that invites you, your family and guests to relax while also meeting your own unique taste and lifestyle.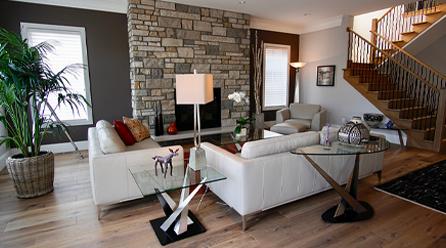 At Sherwood Furniture in West Bloomfield, Michigan, our interior designer experts will takes the time to work with you and understand your personal needs and your own special taste to assist you in creating the living room of your dreams.
We're a full-service design studio and furniture store, offering interior design and décor assistance every step of the way, helping to ensure that you receive fine furniture and a modern design that creates a one-of-a-kind living room experience you will be happy to come home to.
WE WILL START THE INTERIOR DESIGN PROCESS BY CONDUCT A THOROUGH ANALYSIS OF YOUR LIVING ROOM AND DISCUSSING WITH YOU THE KIND OF DESIGN AND DÉCOR EXPERIENCE YOU'D LIKE TO BE ENVELOPED IN EVERY TIME YOU COME HOME.
After pulling together some resources, our interior designers will offer you a presentation of several different possibilities, including ideas for:
Floor plans
Furniture design
Window and wall treatments
Floor and fabric selections
Much more