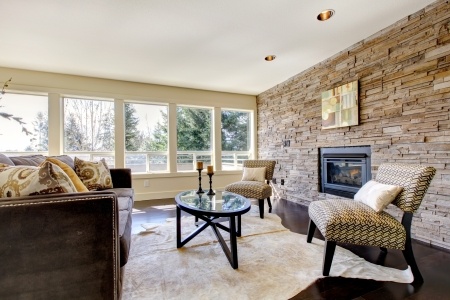 An extension of your personality, your home should be styled to show off the colors, trends and decorations you love. But as much as you may dream about having a home worthy of a catalog or magazine, it can be difficult to create that perfect space within your four walls.
Luckily enough, there are a few fundamental tricks that every homeowner can use to create a vibrant and attractive space you and your guests will be in awe of.
Pick One Focal Point
As you are furnishing and decorating a room, think about what piece you would like to make the focus of the room. While the bed will always be the focal point in the bedroom, there are so many other options to consider in other rooms.
Whether you have a beautiful piece of art hanging behind the couch in your living room or a stunning chandelier above your dining room table, let this one item you love take center stage. Choose other accents and furnishings that will blend with the style of your star item, creating a cohesive look and feel throughout the space.
Avoid Overcrowding
No matter how large or small a room is, make it a goal to be able to navigate the space comfortably. You never want guests to have to weave around chairs or step over decorative items to get to a seat.
This decorating technique will help you to reduce clutter throughout your home and will also create an opportunity for you to consider higher quality furniture, as you will be purchasing fewer items than may have previously resided in the room.
Choose Paint Colors Last
A common mistake many homeowners make when redecorating a room is beginning by choosing a new paint color. While it is great to have a particular hue in mind as you are picking out furniture and decorative items, it is best to wait and do the actual painting after the entire room has been put together.
This will ensure that the specific shade you pick will complement the décor and lighting within your space.
Work with an Interior Designer
Whether you are moving into a new home or are looking to update the look of your current space, working with an interior designer can be beneficial. With years of experience and a keen eye for color and design, the team at Sherwood Studios will provide you with assistance every step of the way, ensuring that your home looks as incredible as you imagined it would.
For more information about our services or to begin shopping for furniture, visit us online or head to our West Bloomfield, Michigan showroom.