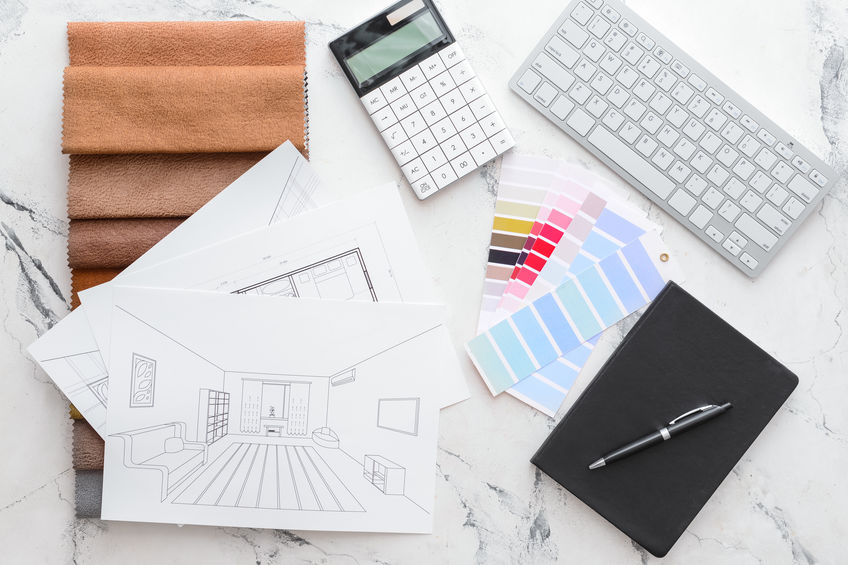 Hiring an interior designer is a big step in any home or business renovation project. The right designer can bring your vision to life, add value to your property, and help you avoid costly mistakes. But, to ensure a smooth process and satisfactory result, you must ask your potential designer the right questions before signing on the dotted line.
Here are some crucial inquiries to consider before hiring an interior designer!
What Is Your Design Philosophy?
This question lets you understand the designer's approach and see if it aligns with your vision and personal style. Do they lean towards minimalism or favor bold, eclectic designs? This insight will help you choose a designer whose aesthetic resonates with your own.
Can You Work Within My Budget?
It's important to be transparent about your project budget. A skilled designer should be able to offer solutions that meet your budget limitations without sacrificing quality or style.
What Services Do You Offer?
Interior designers offer various services, from basic consultations to comprehensive project management. Knowing the services included will help you assess if they meet your project's needs.
Do You Have a Portfolio I Can Review?
A designer's portfolio showcases their talent and style and gives you a glimpse of what they can achieve for your project. It's essential to review their previous work to assess if their design aesthetics match your vision.
What Is Your Timeline for Completion?
To guarantee that your project is finished within a time frame that meets your personal or business requirements, it's important to establish realistic timeline expectations. Before proceeding, make certain that the designer can work within your schedule.
How Do You Charge for Your Services?
Interior designers may charge in various ways: a flat fee, an hourly rate, or a cost-plus model. Understanding the designer's fee structure upfront is crucial to avoid any unexpected costs down the line.
How Will We Communicate During the Project?
Clear and consistent communication is vital during a design project. Understanding how your designer plans to update you on progress, changes, or issues will save potential confusion or miscommunications.
Can You Provide References?
When considering a designer, it's important to ask for references from past clients. This can provide valuable insight into their work ethic, professionalism, and talent. Be sure to check these references before making your final decision.
Remember, your interior design journey should be a collaboration between you and your designer, ensuring the final result is a space you love.
If you're ready to transform your home with the help of a professional, explore the design services we offer at Sherwood Furniture! Our team will help you choose the perfect high-end furniture for your space and arrange it to showcase your home's best features while keeping up with modern design trends. We will thoroughly analyze your home and take note of your personal preferences before presenting our plan to you in a professional manner. Our experienced designers offer complete assistance with interior design services and guarantee you will love the end result.
Browse our design services online today or call (248)855-1600 for more information or questions.