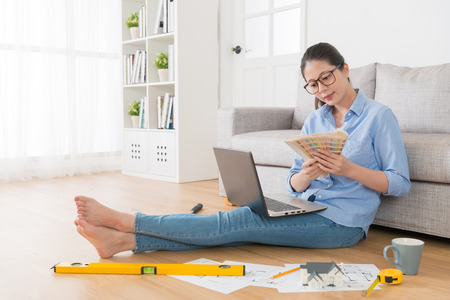 Many of us remember spending weekends walking through furniture stores and inspecting throw pillows in department stores. We spent hours in hardware stores looking at paint swatches and silver faucet heads, trying to put together a vision that we could so easily picture in our heads. Before the age of social media's instant gratification, it took lots of time to plan a design and fully execute it.
Today, we have Pinterest, Tumblr, Instagram, among many other social media outlets putting our vision directly in front of us. We scroll through social media and see pictures of our dream kitchen or our ideal bedroom. We spot the couch that would fit perfectly in the living room or a bench that finally matches the mudroom. Instead of having to go to a friend's house, to the department store or even venturing beyond your own bedroom, you can design your dream home in a matter of minutes with a few simple clicks and swipes of your finger. The home industry has exploded in the past few years.
Likes, Shares, & Pinterest
Pinterest has been a huge contributor to the revolution that the home industry has experienced over the last few years. Pinterest has allowed home décor and interior design businesses with an opportunity to connect directly and easily with customers. It has also given them an outlet to advertise their products and services on social media where people are actively seeking them. If someone is searching for a "red couch" on Pinterest, hundreds of results from different businesses will fill their screen simultaneously. In fact, 40 percent of consumers search online for the products they want.
Social Media's Influence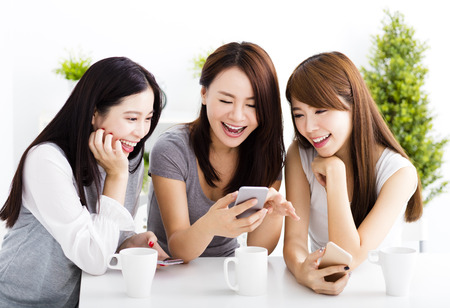 Social media has also allowed businesses to track how many people are interested in certain products or services through likes, retweets, and pins. Stores are able to publish their products to customers in an instant which allows followers to see each new product as it arrives. With online options being readily available, less people are coming into stores to look at products. However, it allows customers to show business exactly what they are looking for when they do arrive in the store which simplifies the shopping process and cuts down on the time customers need to spend in the store. Social media posts also help to help buyers find compatible items by showing things related to their searches and likes. This also helps businesses to connect with customers and to personalize their shopping experience.
Social media can also be held responsible for the major increase in the number of people interested in aesthetics and design. Social media has provided people with more resources to design their home and achieve their desired look. People are able to spend countless hours looking through thousands of design ideas from the comfort of their home, inspiring them to redesign their homes on a regular basis. Years ago, we would get our home to our "ideal" and leave it that way for several years. Now, people are quick to follow and seek home décor trends, constantly re-doing rooms to fit their latest find. Social media has also encouraged people to share more which helps to influence different design trends.
If you have a vision for your home, contact Sherwood Studios, we can help you make it into a reality. Visit our Pinterest page for more home inspiration and give us a call when you're ready to get started. Remember to check our blog frequently for other design tips and trick to crate your ideal living space!
We want to hear from you! Share your design ideas with us on twitter @SherwoodStoreMI!