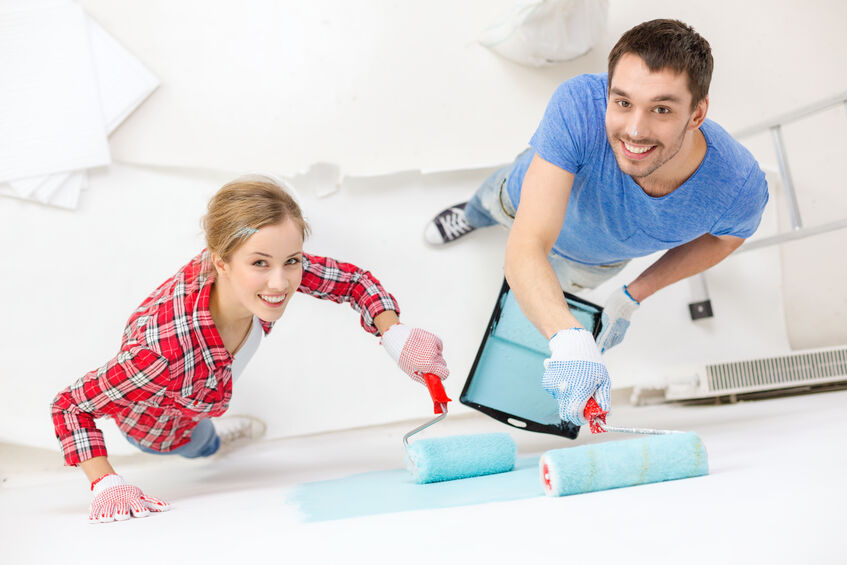 Our bedrooms are our sanctuaries, our places of rest. They are our escape away from the hustle and bustle of daily life, so we must do everything to create a comfortable and relaxing atmosphere in this precious space.
When decorating your bedroom, you must select colors that match the type of serenity you want to feel when you're in the bedroom. Choosing the wrong colors can affect the quality of sleep you receive, so the decision is not to be taken lightly.
Here are some tips on choosing the perfect bedroom color for you!
Understand Color Temperature
All colors have a temperature. Warm colors are more stimulating, while cool colors are more relaxing, and all people react to warm and cool colors differently. Some people are soothed by warmer colors, like soft yellows or pinks, while others find them too stimulating. When looking at warm and cool colors, you must determine how you feel, select your favorite colors from those spectrums and explore the different shades.
Shades of blue-green, blue-violet, and grays generally produce a more calming or relaxing effect. Bright, active colors, like red and orange, are attention-grabbing colors and typically the ones you want to avoid for a calming bedroom where you wish to relax. Consider what colors make you feel stress-free and relaxed. Then explore the various shades available in those colors.
Determine the Mood
How do you want to feel when entering your bedroom? Do you want a romantic vibe to your space? In that case, dark, deep, cool colors are a perfect choice. You can play around with dark shades of blue like navy or even a charcoal color on your walls paired with brighter furnishings. This will create a more intimate, romantic feel to your space.
If you're looking to be welcomed with a sense of calm and serenity when you walk into your bedroom, you will want to choose colors that give off a sense of freshness. A champagne or robin egg blue can make the room feel bright and peaceful.
Consider the Room Size
The size of the space you're working with is important because color affects how a space feels in terms of size. Painting your small bedroom dark charcoal will make it feel like a closet, while a light gray will make it feel more open. However, if you have a smaller room but you love darker colors, that doesn't mean you can't utilize them. You can always paint an accent wall in a deep color while keeping the others more neutral. You will still get that rich color without shrinking the size of your room.
Larger bedrooms often have several windows and plenty of natural light flowing in. The natural light will allow you the opportunity to go with a deep, dark color.
If you choose to go light or neutral, white is always an option, but opt for one that has a bit of warmth. Pure white can come off as cold or too plain, while a creamy white will add a touch of warmth to the walls.
Keep in mind that cool colors make a small room appear larger because they pull the wall away from the eye. Using a cool color accent wall in a narrow room will make it feel wider. Warm colors make rooms appear smaller because the wall is pulled towards the eye. A warm color on a wall at the end of a long, narrow room will make the room feel smaller.
Picking the wall color is only one small part of the bedroom design process. If you want to take your room to the next level, Sherwood Studios can help. Our experienced interior designers offer bedroom design services that can transform your space into a perfect sanctuary, from furniture design to wall and window coverings.
Call us today at  (248)855-1600 to learn about our interior design services!