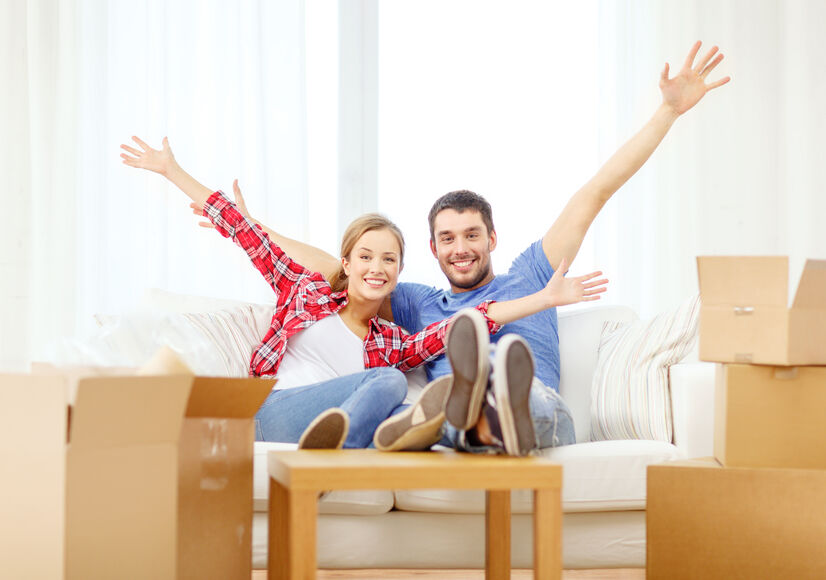 Receiving the keys to your very first home is a huge milestone and an incredible feeling. After you get over the pure bliss of your first home purchase, there will be plenty of furniture items you will need to buy.
It's time to do away with mismatched dining chairs and that old couch with the sunken cushions. Spending a little extra money on staple pieces that will grow with you and your family is an important and necessary investment.
Here are six essential furniture pieces for your first home!
1) Nesting Tables
The perfect way to provide extra room for snacks and beverages during a get-together in your small starter-home, nesting tables can be put together neatly and stylishly for everyday use. As your family grows, each table of your set is sure to find its own space in the home, whether it's as a surface for your little one to color in their bedroom, a spot to rest your coffee in your home office, or as a living room end table. Depending on the nesting tables you purchase, they can even be moved outdoors during summer afternoons.
2) Wooden Chest of Drawers
Especially if your bedroom is on the smaller side, a wooden chest of drawers is the perfect spot to store your clothes. A classic piece that will always remain in style, this chest can be placed in your entryway, living room, or dining room in the future. Filled with winter gear, placemats, and extra serving ware or your collection of remotes, this piece has a purpose regardless of where you place it.
3) Simple Loveseat
A lovely option for a small living room, a simple loveseat with a classic shape and neutral hue will always have a place in your home. Whether you pair it with a larger couch down the road or move it into a guest bedroom, office or study, this piece will see plenty of use.
Add color with bold pillows or a patterned throw blanket, allowing your style to change according to the season and your mood.
4) Café Table and Chairs
Don't have a dining room in your first home? A café table and set of chairs can be placed in the corner of your kitchen or living room, adding a touch of elegance and the perfect amount of space to enjoy your meals.
As your home grows and your family expands, this table set can provide extra seating on your patio or a spot for your children to enjoy breakfast and after-school snacks in your kitchen nook.
5) Comfy Footstool
Regardless of how large or small your space is, there is nothing better than putting your feet up and relaxing after a busy day at work. Your home will never lack the need for a footstool, so treat yourself to an attractive option that suits your design style.
Whether you love the look of leather poofs or fabric footstools that open to provide storage space within, this piece provides a place to rest your feet, set books, remotes, and trays of snacks while also providing extra seating when guests come to visit.
6) Office Desk
If you work from home or your child is learning remotely, a nice desk is another must-have for your new home. Executive desks are larger and have a lot of drawers for storage, and they tend to work best in bigger home offices. If your new home is short on space, a sleek writing desk should do just fine since they tend to be smaller. Either way, it's a good idea to add a desk to your list to have a central location to complete your daily work or so your child can complete their homework assignments.
At Sherwood Furniture, we offer high-quality furniture selections and professional interior design services, including furniture design, window treatments, floor coverings, fabric selections, custom fixtures, and more!
Contact us today at (248)855-1600 to set up a consultation with our professional interior designers and turn your first home into a beautiful oasis.