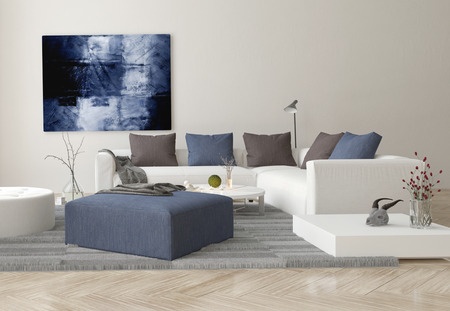 Whether your live in a small apartment and need furniture items that can perform multiple jobs, or have just moved into a bigger house and have lots of extra space to fill, there are a few pieces that will give you the most versatility. Able to be incorporated into any interior design style, the following furniture pieces are ones that will used throughout your home for many years to come.
Chest of Drawers
The bedroom is just the most obvious location to place a chest of drawers. But this storage-friendly furniture item can also work wonders in your entryway and dining room. Instead of having your children's outerwear clutter the floor, you can keep their hats, gloves and scarves organized within a chest of drawers. Not only will this solution add an extra layer of organization to the entrance of your home, but it will also ensure that no one leaves without grabbing the accessories needed to keep warm.
Placed along the dining room wall, your chest of drawers is always the perfect spot to store tablecloths, placemats and extra silverware. Hosting a big dinner party? You can even arrange platters of hors d'oeuvres and desserts along the top.
Ottoman
A living room essential, your ottoman can be used in place of a traditional coffee table, as well as for extra seating when entertaining guests. Relaxing in front of the T.V. after a long day at work? Just pull the ottoman up to the couch and put your feet up.
We recommend choosing a style with built-in storage so you can declutter your living room while making it more comfortable. The perfect place to keep extra throw pillows and blankets, it also works well for holding remotes and magazines when guests are visiting.
Console Table
A sleek and stylish addition to any furniture collection, a console table is the ideal size for a few hard-to-fill spots in the home. Need a little table to keep your keys and mail on in the entryway? Looking for a way to get a reading lamp behind your couch? A console table is the perfect option for jobs like these!
According to Houzz, a good size for placing behind most sofas is between 33 and 35 inches tall.
For furniture pieces that will be with you for years to come, we recommend choosing high-end options in a traditional style. Start your search for versatile furniture online with Sherwood Studios, or stop by our Southeast Michigan showroom to have a look around.