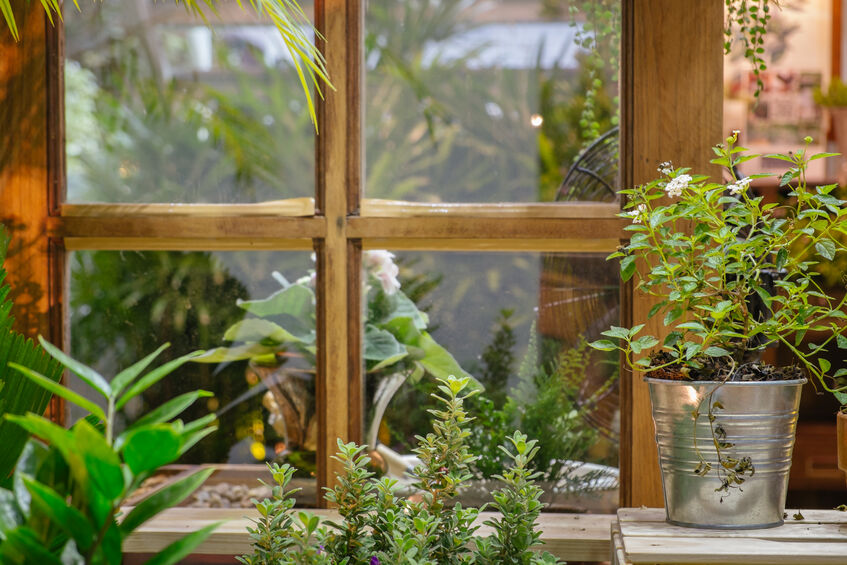 As creatures who benefit from the Earth and all of its natural resources, it is our responsibility to take care of it in return. This sentiment has grown exponentially over the last several decades, so much so that it has become a trend in a variety of industries far and wide—interior design included.
Creating a sustainable home interior has become a shared goal of many designers and homeowners alike. To really feel good in your home, it helps to know that you're doing your part to protect and preserve the environment. Of course, there is always room for improvement. So, if you're looking for new opportunities to make your interior design eco-friendlier, we've got some effective and stylish ideas to get you started!
1) Choose eco-friendlier materials for furnishings and surfaces.
Cultivating your space with furniture and materials made from natural, renewable resources is a great way to make your interior design more sustainable. Eco-friendly options for design elements such as your furnishings, flooring, countertops, backsplashes, and even décor are becoming more readily available. Look for organic, recyclable materials such as reclaimed wood, stone, bamboo, recycled metal, cork, bio-glass, and jute fibers.
2) Use wall paint with low or no VOC content.
VOCs are volatile organic compounds that are used in products such as household cleaners, paint, and finishes. The VOCs found in these products emit gases that are harmful to the health of the people in your home as well as the environment. Minimizing VOC concentrations will help reduce the number of toxic emissions in the atmosphere. When choosing wall paint, look for products labeled as low VOC or no VOC. Or, consider other sustainable design options for your wall, such as bamboo or reclaimed wood panels, tile, or wallpaper.
3) Incorporate plant décor.
As far as environmentally-friendly décor goes, it doesn't get much better than plants! Plants help improve the air quality in your home by filtering harmful gases and toxins from the air (by trapping and photosynthesizing them in their leaves) and outputting clean oxygen. Plus, decorating with plants and flowers will provide your space with a natural fragrance, lively warmth, and ambiance.
4) Maximize your natural light.
Relying on natural light to brighten your home will conserve energy by reducing the amount of artificial light you have to use. Outfit your windows with light treatments and sheer or light-colored curtains made with lightweight fabric, to help optimize the amount of light shining in. Just make sure your windows are well-insulated, so you're not sacrificing heat energy for the sake of light. Choosing a light color scheme and using reflective accents (such as mirrors, metallics, glass surfaces, etc.) are a few tricks to help the light that you get bounce across the room.
5) Upgrade to energy-efficient appliances and fixtures.
Energy-efficient appliances are much more affordable these days than they once were, and they make a huge impact on your energy usage and overall environmental footprint. Upgrade any current appliances that don't meet sustainability standards, such as your washing machine, dryer, dish washer, and refrigerator, to energy-star models. Take your energy savings a step further with conservative showerheads and faucets for water efficiency too. Keep in mind that although you may be spending a little more money on your initial purchases, you'll also be saving money on utilities in the long run.
Whether it's sustainability, functionality, aesthetics, or all of the above that you strive for in your space, Sherwood Studios will help you achieve your interior design goals.
Our West Bloomfield interior design services are available for any type of space to turn any vision you have into a reality. Whether you want to overhaul your entire home or just redesign a single room, there is no project too big or too small for our talent, skill, or passion.
Call us today at 248-855-1600 to set up a consultation with one of our designers!