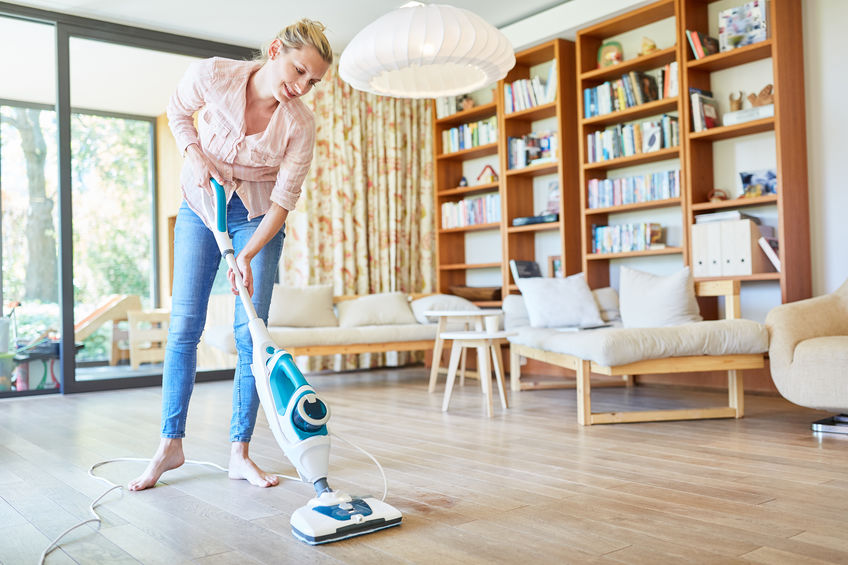 Spring is just around the corner, which means now is the perfect time to begin preparing your home for the warmer months ahead. From cleaning and organizing to redecorating and restyling your space, there is a lot that needs to be done to welcome the new season.
Cleaning Your Space
The first step in preparing your home for spring is cleaning and organizing to start the season with a fresh slate. Looking around your home, you may get overwhelmed with all the different rooms and tasks you must complete. Before you begin, making a clear list of tasks you want to complete is beneficial.
Here are a few places and areas in your home to focus your cleaning efforts:
Kitchen
Living Room
Bedrooms
Floors
Carpets
Garage
Once You have made a list, start tackling one room at a time.
Kitchen
The kitchen is one of the hardest rooms to clean because it has the most foot traffic out of all the other rooms.
Start by cleaning the cabinets and throw away any expired foods and chipped dishes.
Wipe down all appliances and countertops. Old appliances can be donated or sold to a local second-hand shop.
Bedrooms
Change all bed linen, sweep the floors, vacuum carpets, and wipe down ceiling fans.
Garage
The garage is often used to house junk and other items you could probably do without. Instead of keeping these items another spring, consider hosting a yard sale. This way, you can unburden yourself of the items cluttering your home while making some extra cash!
Living Room
This is another high-traffic area that can easily accumulate dirt and clutter. Start by cleaning off the mantle, fireplace, and any shelving. Dust and vacuum away any cobwebs. After cleaning the room, you can begin cleaning your furniture.
Furniture
Throughout the year, dirt, dead skin cells, and pet dander can accumulate in your furniture's fabric. You should clean your furniture at least every six months.
Restyling Your Space
After your home is clean and organized, it's time to start redecorating and styling it for the new season!
Here are a few ways to achieve a vibrant, spring-inspired space.
Incorporate Floral Prints
Adding floral print pieces into your living space is a fun, simple way to prepare for a new season. The floral print is both timeless and tasteful. You can purchase a floral print dresser, magazine rack, statement chair, or area rug to add some "fresh flowers" to the room of your choice. If you're really feeling festive, purchase a fresh bouquet to make any room, especially inviting.
Go Green
If you want to experiment with different colors to add energy to your home, consider going green this spring. You don't have to repaint a room to add color to your living space. Color can be added to a room in various ways, and green is a great color to focus on for the spring season. Items such as green candles, succulents, green canvas art, or statement pillows can add a sprinkle of green to your living space and create a fresh and peaceful atmosphere.
Replace Artwork and Décor
If you want to switch up a room without making extremely expensive changes, consider temporarily hanging new artwork in place of old ones. During the spring months, display paintings or photographs of sunny beaches, open fields, or floral arrangements to bring the outdoors into your home. When the season ends, store them and save them for the following year.
Updating your home décor for a new season can be as simple as temporarily replacing small items inside your home. Consider replacing hand towels with spring-themed towels or pastel colors of your choice. Replace your old holiday-themed candle with a fresh fruit scent such as lemon or watermelon. If you want to make a big change, consider replacing old furniture pieces with something bold and bright, spring is a great time for a change!
At Sherwood Furniture, Our team of experts has over 100 years of combined experience in the interior design industry and is dedicated to supplying the best modern and contemporary furniture in West Bloomfield, Michigan. From living room and dining room furniture to occasional tables and home accents, we have everything you need to prepare your home for spring!
Contact us at (248)855-1600 to set up a consultation with one of our knowledgeable interior designers, or stop by in-store to browse our furniture collection!